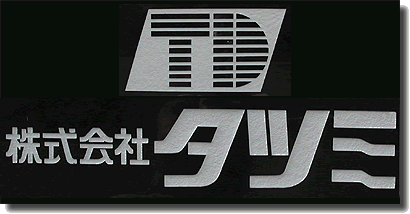 We are very attentive.
We do anything from design to manufacture on jigs and tools that are necessary for production after consulting customers. We can help you solve your problems based on our know-how that we accumulated for a long time. We will help you change inconvenience into convenience.
Company Name

Tatsumi Corporation

Address

1 Nakanoyama, Shirakawa-shi 961-0844

Tel

+81-248-22-5630

Fax

+81-248-22-5628

URL

Established

October 1962

Capital

30 million yen

Representative

President and CEO Tatsumi Saito

Number of Employees

16 employees

Business Activities


Electric machinery and equipment manufacturer

Main Products

Base plate inspection machines, assembly jigs and tools, machined parts, etc.

Qualifications

Certified Factory registered for Tohoku Trade and Industry (Sen No. 630) *Includes many patented parts 

Main Clients

Sharp Corporation, D&M Holding Inc., Panasonic Corporation, Shirakawa Olympus Corporation, Shin-Etsu Handotai Co., Ltd. and Casio Computer Co., Ltd. 

Main Equipment

Numerically controlled punching machines, CNC micro mats, air presses, grinders, high-speed drilling machines and milling machines 
We can design and manufacture even from one specially-designed product toward increasing our product control with the motto, "manufacturing products that satisfy customers' needs." Please consult us first for small to large products.
Head Office 

Mounted substrate checker 

In-circuit tester 

CNC system equipment